Boerenhöfke/Iggene Weat
Holiday house at the border of the Netherlands, Germany and Belgium
Boerenhöfke is part of two former farms in the very south of the Netherlands, within walking distance of Germany and Belgium.
This holiday house  (originally from 1735) is for rent for 2 to 6 persons. 
The complex is in a very quiet area, with no through traffic.
Nevertheless, there are 7 restaurants within walking distance, so you can eat at a different place every night!.
The holiday house is fully equiped with a kitchen, three bedrooms, living room and a very spacious bathroom with shower and bath.
You have your own garden (500m2) with terrace.
Boerenhöfke is very central to major historical cities such as Maastricht (20km) , Aachen (10km) and Liège (30 km).
Ideal for walking and biking tours,
We are a Cittaslow community (www.cittaslow.org) and we take extra care of the environment.
Our electricity and gas are 100% 'green' and our waste is separated.
Upon arrival you will get a nice selection of local products.
Address: Boerenhöfke, Melleschet 56, 6294 NK  Vijlen
Enquiries at +31-6-22843166 or email to info@boerenhofke.nl
For a detailed quote, get in touch! In the calender you can see which dates are still free (Dutch only).
<![if !vml]>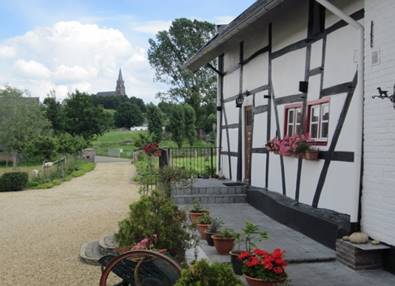 <![endif]>  <![if !vml]>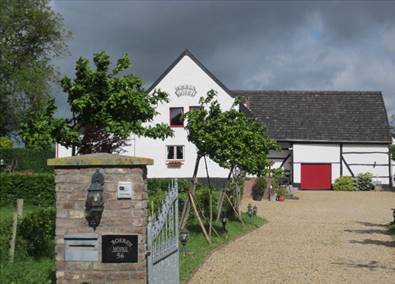 <![endif]>  
Boerenhöfke / Iggene Weat                                                                                    Entrance
<![if !vml]>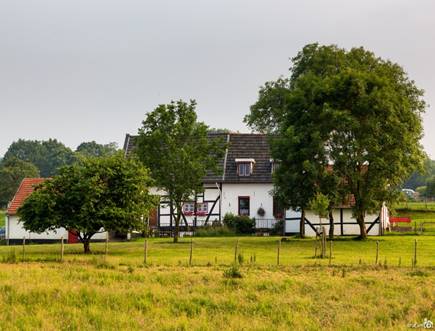 <![endif]>  <![if !vml]>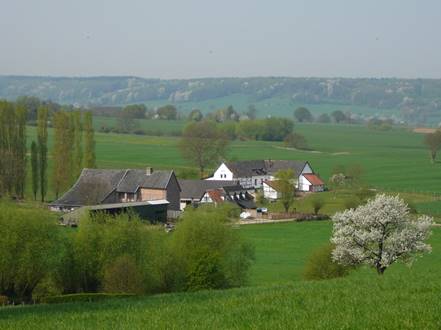 <![endif]>
Boerenhofke from the road ( Bram van Broekhoven)                                                                     The area and valley
<![if !vml]>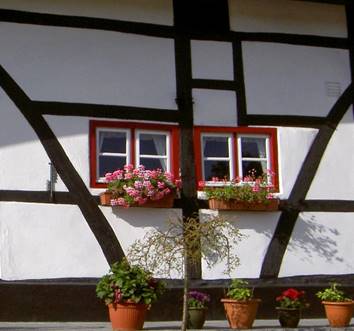 <![endif]>  <![if !vml]>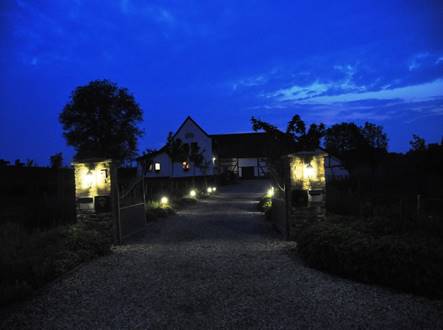 <![endif]>
The holiday house  (1735)                                                                       At night